PRO BONO
The Firm's public service commitment is a hallmark, rooted in since its inception. The Firm is sympathetic towards those who cannot afford legal services. For such cases, the Firm strives to provide the highest level of pro bono legal advice on actual need basis to support access to justice, social and economic development to those who need it most.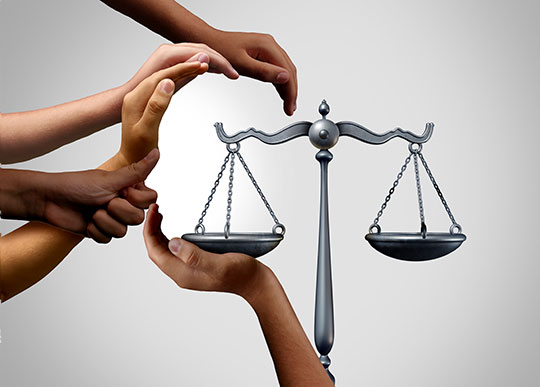 Our attorneys, paralegals, interns and other professionals play a vital role in our pro bono practice. The Firm spends reasonable time each year and helps impoverished individuals and underserved communities that might otherwise lack access to legal services.
The Firm demonstrates its ongoing commitment to public service by actively encouraging all of its attorneys to engage in pro bono work. In addition, for the purposes of associate reviews and compensation, the Firm gives equal credit for time spent on pro bono matters. Our commitment to pro bono work is facilitated by a dedicated pro bono group comprising of lawyers who help to identify and evaluate prospective initiatives.
For newsletters, please subscribe